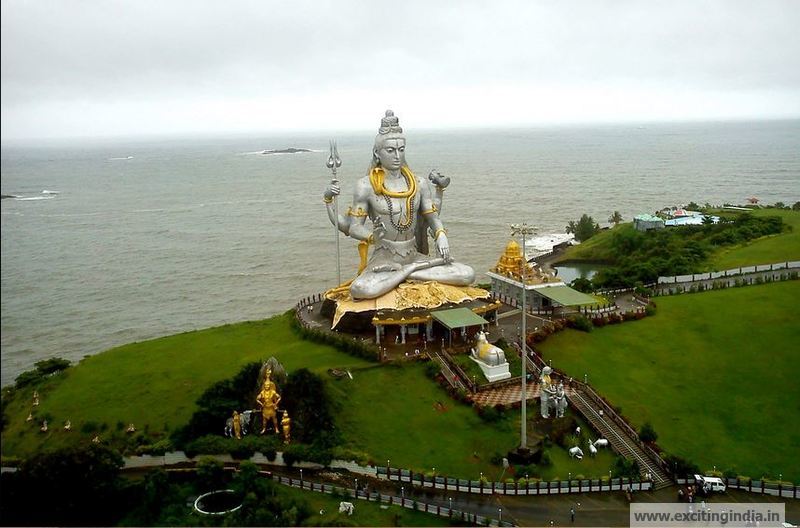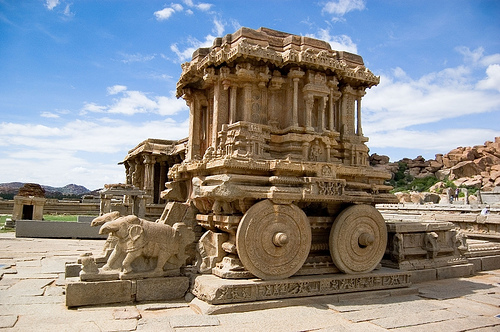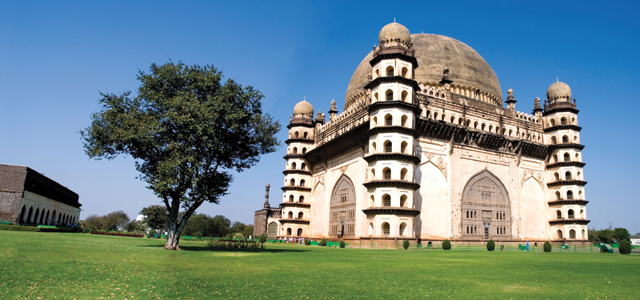 Karnataka Heritage Tourist Places
Planning for Car Rentals – Karnataka Heritage -Temple Tour Packages – Bus Hire for Bangalore to aihole tour Package Pick & Drop From Airport or Railway station, aihole Known as the cradle of temple architecture, Aihole is an experience of time traveling, by all means. A quiet village where centuries-old temples have been let alone to grow old in peace, history rests in equanimity at this former capital of the BADAMI CHALUKYAS. Temples from the 15th century to the 14th century stand no further than a few yards from another, taking you through a fascinating, evolutionary passage of art and ARCHITECTURE,
we provide Car hire Bus rentals for bangalore to Badami travel tour packages Pick & Drop From Airport or Railway station, Bright yellow SUNFLOWER fields, red-ochre sandstone outcrops and cobalt blue skies, The journey to the Badami -Aihole- Pattadakal belt is a PAINTING in the primary colours.The road to the past is nothing short of spectacular.
Aihole has to be gods collection of temple Prototypes. Believed to be the cradle of DRAVIDIAN temple architecture, Aiholes temple compendium spans styles and centuries, some as early as the 5th century, like the DURGA TEMPLE is built on design that is seen nowhere else in the country.
Planning for bus hire or taxi rentals for bangalore to chitradurga travel or tour packages Pick & Drop From Airport or Railway station, Chitradurga, on the highway linking Bangalore with Hospet, is famed for its massive Kallina Kote (PALACE OF STONE) fort, a marvel of military architecture made impregnable by the Nayak Palegars.
It has 19 gateways, 37 posterior entrances, a palace, a mosque, granaries, oil pits, four secret entrances, and water tanks. Amidst rocky surroundings inside the fort complex on the hill are many temples. Ekanatha Temple and CHandhraVALLI CAVES are worth visiting. The Hidimbeshwara Temple is the oldest temple on the site.
Other places of in Chitradurga district are
Brahmagiri,
Vanivalas Sagar,
Nayakanakatte,
Jogimatti,
Jattinga,
Rameswara.
Bhadra Wildlife Sanctuary,
Ranibennur Blackbuck Sanctuary,
Planning to bus or car for hire or rentals for bangalore to Somnathpura Pick & Drop From Airport or Railway station, Situated in the unobtrusive village of Somnathpur, 35km from Mysore, the exquisitely carved, Star shaped keshave temple  with triple towers is a perfect example of hoysala architecture  in somnathpura,karnataka,
The friezes on its outer walls with their intricately carved rows of caparisoned elephants, charging horsemen, and mythological birds and beasts will leave you spellbound. Beautifully sculpted images of gods, godesses, and scenes from the epics, other near by destinations to be watched ; 1) BR hills. 2) MM hills,3) Mysore, 4) Shivanasamudra Falls, 5) Talakad,
Planning for a car bus to hire or rentals for Bangalore to Bijapura travel or tour packages Pick & Drop From Airport or Railway station, The one-time capital of the KING ADIL SHAHI (1489-1686), Bijapur is dotted with mosques, mausoleums, palaces, fortifications, WATCH TOWERS and strong gateways, with the massive Gol Gumbaz dominating, outstation-car-cab-bus-minibus-rentals in Bijapura,karnataka, the landscape for miles around. Gol Gumbaz, Ibrahim Roza, Jamia Masjid, Malik-e-Maidan, Mehtar Mahal, Gagan Mahal, Jala Manzil, Upli Buruj,Taj Bawdi, kudala sangama other near by destinations to be watched ; 1) Gulbarga,2) Pattadakal,3) Badami, – Near by Pilgrim Destination Places IN BIJAPUR, KARNATAKA ;
planning for a Tour Packages or bus car hire rentals for Bangalore to soudhati travel, Situated a top a hill near Soundatti, the Renuka Devi Temple is popularly called the Yellamma Devi Temple. Take part in the famous YELLAMMA JATRE conducted on the FULL MOON DAY known as the Bharat Hunnime. On this occasion, Godess Yellamma is worshipped in the manner of SHAKTHI PUJA'S,it is one of the SHAKTHI PEETA's in india complete with all its attendant rituals.
Planning for Talkad tour or bus car hire or rentals for bangalore to talkad travel Pick & Drop From Airport or Railway station, Situated on the banks of the River Cauvery, the KIRTI NARAYANA TEMPLE, also known as the VAIDYANATHESHWARA TEMPLE, is completely buried beneath sand dunes. The temple comes to life when it is excavated once every 12 years during the Panchalinga Darshan. PANCHALINGA DARSHANA, it's the only time to see 5 shivalinga's excavted from the sand, talakadu is the best weekend destinations for bangaloriens, its best 1day trip spot, near by destinations to be watched ; 1) mysore, 2) ooty, 3) coory/madkeri, 4) BR hills, 5) MM hills, 6) somnathpura, 7) cauvery wildlife santuary,
Planning for a car or bus to hire rentals for bangalore to Dharmasthala travel Pick & Drop From Airport or Railway station, is situated in the NETRAVATHI RIVER basin, Besides the many JAIN BASADIS and a museum, the centrepiece of this temple town is a 39ft monolith statue of LORD BAHUBALI. Dharmasthala is situated east of WESTERN GHATS and is a remarkable example of communal,
Religious  and cultural destinations in karnataka, harmony. The jain thirthankara  – Lord Manjunatha(Shiva) are worshipped on the same consecrated ground. In Dharmasthala, religious charity is a way of life.
The Manjunatha Temple, a prominent Shaiva centre, is administered by a benevolent Jain Heggade, whose charity and concern for social welfare have become legendary. Irrespective of caste, creed, or religions, thought year is the seasons time to visit dharmastala, and we have very good godley destinations to visit over the time near by destinations are ;- 1) Kukke subramanya, 2) Katilu. 3) Kollur mookambika, 4) Horanadu,5) Muradeshwara, 6) Gokarna, 7) Udupi, 8) Sigandhur chowdeshwari temple, 9) kodachadri giri. 10) Mangalore, 11) Goa. 12) Kerala.13) Sringeri,
planning for a car or bus to hire rentals for bangalore to sringeri travel tour packages Pick & Drop From Airport or Railway station, It is believed that this town was named after Rishyashringa, who figures in the famous Indian MYTHOLOGICAL EPIC Ramayana, as the chief priest at the sacrifice of King Dasaratha. Sringeri, SHRI ADI SHANKARACHARYA the founder of the ADVAITA PHILOSOPHY, discovered a COBRA SHELTERING a frog from torrential rains, has its spiritual centre on the banks of the TUNGABADRA RIVER, in the evergreen forests of Chikmagalur.
GAVI GANGADERESHWARA TEMPLE,
Built KEMPEGOWDA' founder of bangalore, this unique cave temple contains a granite moon,sun-disc monoliths, a stone umbrella, a Shivalinga, and THREE CAVE PASSAGES, Every year, during MAKARA SANKRANTHI, this CAVE TEMPLE witnesses a strange phenomenon, when a ray of light passes precisely between the horns of the stone bull outside the temple, and illuminates the deity inside the cave. This rare phenomenon occurs generally on January every year. near by destination from gangadeshwara temple ;- 1) bull temple, 2) Tippu palace, 3) Cubbon park, 4) M G road, 5) Ragiguda Anjeneya temple, 6) Vidhan Souda,
JAMIA MASJID,
located in the central city near railway station bangalore, is very ancient Completed in 1367, this grand mosque inside the Fort is a delightful monument that is still well-preserved. Resembling the mosque at Cordoba in Spain, Jumma Masjid covers an area of over 38,000 sq ft. Five large domes and 250 arches add to the beauty of this mosque, which displays a strong Persian touch in its architecture,
planning for a bus car to hire rentals bangalore to kukke subramanya Pick & Drop From Airport or Railway station, Dedicated to Lord Subrahmanya, is a Hindu temple situated in Kuke Subrahmanya, in the Western Ghats of Karnataka, It is believed to have been the place where VASUKI, the divine SERPENT sought refuge under Lord Subrahmanya when threatened by Garuda. The temple is visited by people from various faiths, as it's believed to protect one from the effects of SARPADOSHA. A particularly significant feature is the SILVER covered GARUDA PILLAR positioned to shield the devotees from the poisonous flames from the breath of the snake God Vasuki. near by destinations to be covered when travelling to kukke subranymanya;- 1) Dharmastala, 2) Kateel, 3) Horanadu, 4) sringeri, 5) Agumbe, 6) Gokarna, 7) Mangalore, 8) kollur 9) chickmagalur,
ST PHILOMENS'S CATHEDRAL CHURCH,
The Heritage church located in mysore, Krishnaraja Wadiyar IV laid the foundation for this imposing ROMAN CATHOLIC CHURH in 1933 which resembles the Cologne Cathedral. This GOTHIC STRUCTURE has its halls adorned with beautiful stained glass windows where biblical scenes are depicted. It is believed that a piece of bone and drapery of St Philomena from ROME is preserved here. near by destinations to visited while travelling to the st philomena church ;- 1) Bandipur national part, 2) Nanjangud, 3) Gopalswamy betta, 4) waynad, 5) ooty, 6) Ranganthittu birds sanctuary, 7) cauvery wildlife sancurary,
Planning to bus car rentals or hire for bangalore to nanjangud travel Pick & Drop From Airport or Railway station,This is an important pilgrim centre on the banks of the Kapila River, famous for the massive Nanjundeshwara Temple.Built in the Dravidian style, it is one of the biggest of its kind in Karnataka .
planning for car or bus to hire rentals for bangalore to kolar kotilinga temple ,Pick & Drop From Airport or Railway station Located 100 km from Bangalore city, the Koti Lingeshwara Temple is situated in a small village called Komma Sandhra, Kolar. The place is famous for its 1 crores Lingas', a stone representation of the Lord Shiva. The word Koti means '1 crores in Kannada,
Built in two phases, the Veeranarayana Temple was first built as a shrine with additions made to it later. The temple has been certified by the Archeological Survey of India and possesses some of the most beautiful images of Sri Venugopala swamy.
En route to Badami is a quaint hamlet that takes its name from the Goddess Banashankari. Built in the Dravidian style, the temple is dedicated to Goddess Banashankari, a form of Parvati highly revered by the weaver community. The idol depicts the powerful eight-armed goddess seated on a snarling lion.
There is a large pond in front of the temple, Harida Theertha, which is enclosed on three sides by stone mantapas with inner colonnades. The annual temple festival in Banashankari is more than a religious event. Celebrate Basavakalyan along with thousands of devotees, when the streets around the temple are taken over by a huge fair, and marked by colour and gaiety. Nearby DESTINATIONS ; Badami, Pattadakal, Aihole, Hampi, –
Planning for a car bus hire or rentals for bangalore to kudula sangama travel or tour packages, Situated at the confluence of the rivers Krishna and Malaprabha in Bagalkot district, this pilgrim centre is famed for its Chalukyan-style, Sangameshwara Temple. Kudala Sangama is associated with the great 12th century poet and reformer Basaveshwara. Basavana Bagedwadi, 30km from Kudala Sangama, is a well known piligrim centre and the birth place of Basaveshwara.
Set amidst the picturesque Brahmagiri Hills, is the source of the Cauvery River with the Talacauvery Temple built around it. On Tula Sankramana day (October 17th), witness along with thousands of pilgrims the miraculous rise of the fountainhead, when water gushes up from the spring at a predetermined moment. Steps lead from the spring to the summit of the hill, commanding superb views. NEAR BY destinations ;- Dubare Reserve Forest Abbey Falls Bylekuppe Kukke Subrahmanya Temple Rajiv Gandhi National Park
Sringeri is located on the banks of the river Tunga and isthe place where Adi Shankaracharya established a mutt, propogating Advaita philosophy in 8thCentury AD. Legend says that Adi Shankaracharya while walking on the banks fo the river Tunga, saw a hudded cobra protecting a frog from the sun – impressed with the place where natural enemies had gone beyind their instincts, he setup his Mutt here. Bangalore to Sringeri Distance is about 323 kms.
Planning for car bus hire rentals for bangalore to shravanabelagola travel tour packages Pick & Drop From Airport or Railway station, Is a major prlgrimage destinations for Jains. has the 57 feet tall monolithic rock carved statue of Gommateshwara (Bahubali).
Once in 12 years, hundreds of thousands of devotees come to Shravanabelagola to perform Mahamastakabhisheka – auspecious prayer offering in which the statue of Gommateshwara is bathed with milk, curds, ghee, saffron water, honey, tender coconut, turmeric water, vermillion water, sandlewood and flowers, Shravanabelagola is about 143 kms from Bangalore, Bangalore to Shravanabelagola
Planning for a car bus hire rentals for bangalore to kollur Travel tour packages Pick & Drop From Airport or Railway station, Kollur Mukambika Temple is situated at the foot of Western Ghats in the temple town of Kollur. Kollur has easy access from Mangalore and Kundapur. Kollur Mukambika Temple is dedicated to the godess Mukambika – the slayer of the demon Mookasura. Godess Mukambika was consecrated by Shri Adi Shankaracharya. Kollur Mukambika Temple is a major hindu pilgrimage places, Kollur is about 410 kms from Bangalore can be covered in about 8-10 hours. Bangalore to Kollur Route Map
Planning for tour packaces or bus car hire rentals for bangalore to udupi Pick & Drop From Airport or Railway station, Udupi is a holy town located close to Mangalore and is famous for its Udupi Sri Krishna Temple. Udupi Krishna Mutt was found by Madhvacharya in the 13th Century. Udupi also lends its name to the popular South Indian style of cooking the Udupi Cuisine. Udupi means the land of teh Lord of the Stars. Kanakadasa an ardent devotee was not permitted to enter the Udupi Sri Krishna Temple as he was a non Brahmin, and he was able to see the back of Lord Krishna from a small window (Kanakana kindi), Lord Krishna was so impressed with Kanakadasa's devotion, the idol moved to face the small window – which can be seen even today. Udupi is about 410 kms.travelling time will be about 8-10 hours. Bangalore to Udupi Taxi services affordable at best prices. You can search for your preferred cars suits your need luxury/comforts.
Planning a bus car hire or rentals for bangalore to Gokarna travel tour packages Pick & Drop From Airport or Railway station, Bangalore to Gokarna is an ideal beach weekend getaway. Gokarna has a beautiful beach and is also a temple town with mentions in the puranas or ancient literature, and mythology. Gokarna is surrounded by the western ghats and the road to it is filled with lush greenery. Gokarna has many beaches – Gokarna beach 1)(a.k.a. Indian Beach),2)Kuddle Beach, 3)Om Beach, 4)Half Moon Beach and Paradise Beach (a.ka. Full Moon Beach).
chickmagalur travel tour packages & car bus hire rental services can be booked with us, Chikmagalur is nestled in Baba Budan Hills Part of the Western Ghats of Central Karnataka, surrounded by hills, valleys, streams, waterfalls,coffee plantations, historical temples, and the wildlife sanctuaries, thus making this place a tourist paradise. Located at a distance of just 250 kms, Chikmagalur makes an ideal Bangalore Weekend Getaway. Bangalore to Chikmagalur Tourist DESTINATIONS in Chikmagalur are: 1) Kodanda-Ramaswamy Temple 2) Baba Budangiri Hills 3) Mullayanagiri 4) Manikyadhara Falls 5) Chennakeshaya Temple 6) Bhadra Wildlife Sanctuary 7) Kemmanagundi 8) Kallathigiri Falls 9) Belur & Halebid
Planning for a bus car to hire or rentals for bangalore to sakleshpura travel tour package Pick & Drop From Airport or Railway station, Bangalore to Sakleshpur is an ideal-hill station for weekend-getaway in karnataka. Salkeshpur is situated on the Western Ghats with rolling ever green forests and plantations of coffee, aracanut and spices. Manjarabad Fort located just outside the town of Sakleshpur is a tourist attraction. Manjarabad Fort was built by Tipu Sultan as a frontier to the west to control movements from the coast towards the plains of South Karnataka. Manjarabad Fort is known to have a tunnel leading to Sri Rangapattana the capital of Tipu's kingdom. Bangalore to Sakleshpur can be booked right here with us,
Planning for a car bus rentals hire for bangalore to Belur travel tour packages Pick & Drop From Airport or Railway station, Belur is an ideal getaway for heritage tourism. Belur can be one day trip from Bangalore, and can also cover Halebidu and Sharavanabelagola. Belur is well known for its Dravidian style Hoysala architecture Chennakeshava Temple. The temple is filled with intricate stone carvings depicting elephants, lions, horses, sensuous dancing girls Shilabalakiyaru and various scenes from Indian Epics – Ramayana and Mahabharatha. The inner sanctum of the temple has exquisitly carved stone pillars and Darpana Sundari (lady with the mirror) – which is a major attraction. Belur Chennakeshava Temple has been proposed as a UNESCO World Heritage Site and protect its 1000 year history. Bangalore to Belur Distance is about 220 kms. Bangalore to Belur Distance can be covered in about 3-4 hours. by Bangalore to Belur Route
Planning for a Car bus hire rentals for heritage tour from  banglaore to helebidu travel tour packages Pick & Drop From Airport or Railway station, Halebid is an ideal heritage- getaway tour destination in karnataka . The One Day Trip from Bangalore to Halebid can also include Belur and Sharavanabelagola. Halebid is well known for its Dravidian Style Hoysala Architecture with exquisitly stone carved temples of Hoisaleshwara and Kedareshwara. Halebid was the majestic capital of the Hoysala dynasty in the 12 century AD. Bangalore to Halebid Distance is about 220 kms. Book your car-cab-coach-bus to travel from Bangalore to Halebid,
Planning for a Heritage tour for Somnathapura also known as Somnathpur is famous for its Chenna Keshava Temple built in Hoysala Architecture. The temple is preserved very well as a fine example of Hoysala Architecture by the Archaeological Society of India. The Somanathapura Chenna Keshava Temple is similar in architecture to that in BELUR and HALEBIDU, but is preserved well as it didnt see multiple invasions. Bangalore to Somnathapura Distance is about 137 kms.can be covered in about 2-3hours Bangalore to Somnathapura Route Map
Planning to travel hassan with car or bus hire rentals for bangalore to hassan tour packages,Bangalore to Hassan is an ideal weekend getaway-tour-trip-travel in karnataka. Hassan is a base which conencts may different kinds of destinations – from heritage places like Belur and Halebidu, hillstations like Chikmagalur and Sakleshpur and and gateway to the beaches of Mangalore and religious circuits of Kukke Subramanya, Dharmasthala, Udupi, Kollur, Shringeri and Sharavanabelagola.
Planning for hubli trip book car bus hire rentals for banglaore to hubli tour packages, Hubli officially known as Hubballi is an agglomerating city in the state of Karnataka, India. The name Hubballi literally means 'FLOWERING CREEPER' in Kannada. The twin cities of HUBLI and DHARWAD, collectively referred to as 'Hubli-Dharwad', is the second-largest conurbation in Karnataka after Bengaluru. While Dharwad is the administrative headquarters, CITY OF HUBLI, situated about 20 km south-east of DHARWAD, is the commercial center and business hub of North Karnataka region. Crops like cotton, chilly and peanuts are grown aplenty in the surrounding rural agricultural areas, and Hubli is a major trading center for these commodities. It is also an important city for the Indian Railways, as it is the headquarters for South Western Railway Zone and the Hubli Railway Division.
Planning for a car bus hire or rentals for bangalore to Belgaum travel or tour packages, Belgaum is the anglicized form of VENUGRAM, from the SANSKRIT VELUGRAMA, for Venugrama, 'BAMBOO VILLAGE'. Of late, the city has carved itself a new name as 'KUNDA NAGARI' because of its famous sweet dish, Kunda, made with milk, sugar and spices. The city is also known as the 'SUGAR BOWL OF KARNATAKA', and the district as the 'Sugar District' because of the enormous scope of its sugarcane cultivation and production facilities. The city is known as Belagavi in the state language, TOURISM AND ATTRACTIONS salubrious climate and is surrounded by natural beauty in the form of RIVERS, HILLS and dense EVERGREEN FORESTS.
Planning for a bus car hire rentals for bangalore to bijapur travel tour packages, Bijapur District is a district in the state of Karnataka in southern India. The city of Bijapur is the headquarters of the district, and is located 530 km northwest of Bangalore. Bijapur is well known for the great monuments of HISTORICAL importance built during the Adil Shahi dynasty. where the city was referred as Vijayapura ('City of Victory'Shri SHIDDESHWAR TEMPLE' situated at the heart of the city is a holy place for Hindus which is also a very beautiful tourist place to visit. During Makar Sankranti an annual fare is organized by Shri Siddheshwar Temple.
sakleshpura Tour Packages From Bangalore
Planning for a saklelshpur travel or tour packages, hire car or bus for bangalore to sakleshpura, Sakleshpur is a hill station town and headquarters of Sakleshpur Taluk in Hassan district in the Indian state of Karnataka. It is referred to a 'POOR MAN'S OOTY' The town lies in the Malnad region on the magnificent hills of the biodiversity HOTSPOT, the WESTERN GHATS. It has a temperate climate surrounded with lofty green hills full of coffee, cardamom, pepper and areca plantations
The name Shakala is a Sanskrit word means 'BHINNAVADA' or 'BIRUKADA'. In the past a SHIVALINGA found in this town which was broken. The linga was called as Shakaleshwara which since then became Sakaleshwara in the tongue of the local people. A temple was also built at the entrance of the town. Later, the town was also called as Sakaleshapura. SAKALESHWARA SWAMI RATHA YATRA is held on POORNIMA in February of every year. In front of the Shakaleshwara temple, a newly constructed Shiva temple called as 'HOLEMALLESHWARA' is situated right next to RIVER HEMAVATHI. During the rainy season, the temple is filled up with water and is as famous as the Shakaleshwara temple. The MANJARABAD FORT is located just outside of Sakleshpur on National Highway
Planning for a car or bus rentals hir for bangaloe to manipal travel tour packages, It is a suburb within Udupi city and is administered by the Udupi City Municipality It is located on the ROCKY HINTERLANDL of the Malabar Coast of south-west India, about 8 km (5.0 mi) east the Arabian Sea. From its location on a plateau, it commands a panoramic view of the Arabian Sea to the west and the Western Ghats to the east. Home to the prestigious Manipal University, the town attracts over 25000 STUDENTS every year. The name is derived from 'MANNU' and 'PALLA', anglicised to Manipal. Mannu means MUD and Palla means LAKE in Kannada and Tulu Languages. This 400 meter lake, after which Manipal is named is located in the middle of the town, and offers boating,
Planning for a car or bus hire or rentals for bangalore to Hospet travel tour packagesPick & Drop From Airport or Railway station, hospet or Hosapete, is a city in Ballari District in central Karnataka, India. It is on the Tungabhadra River, 15 km from Hampi, the WORLD HERITAGE site consisting of the ruins of the medieval city of Vijayanagara, people referred to the city as Hosa Pete meaning New City. An area between Hampi and Hospet is still called Nagalapura. It was the entrance gate to the city of Vijayanagara for all travelers coming from GOA and WEST COAST. Hospet is a town well connected from several important cities in India. Bellary is the closest city from Hospet. Bangalore is 8Hrs journey on a bus. The city has a well-developed market area.
Planning for a car or bus hire rentals for banglaore to kushalnagara travel tour packages, Kushalanagar is a town located in the east of KODAGU-COORG district, near the Kaveri river in the state of Karnataka,India. According to popular myth, the name was given by Hyder Ali who was camped there when he received news of the birth of his son Tipu and called it as Kushyal nagar ('town of gladness') But in reality, Tipu was born around 1750 while Hyder Ali entered Kodagu- for the first time in the 1760s. After the British conquest of Coorg it was known as Fraserpet after Colonel James Stuart Fraser who was the Political Agent in Coorg, The town is located on Bantwal Mysore state highway 88. Twin town Bylakuppe is situated 6 kilometers from Kushalanagar,
Planning for a car or bus to hire rentals for bangalore to Ballery travel tour packages, Ballari is a district in Karnataka state, India.Historical sites, Farm Land and Rich minerals characterize Ballari district. Also the home of famous Vijaya Nagara Empire World Heritage Site. Recently making headlines with mining industry. Earlier Ballari District was part of RAYALSEEMA, a region in today's state andhra PRADESH. During the period of the British Raj, Ballari District was part of Madras Presidency. This district is bounded by Raichur District on the north, Koppal District on the west, Chitradurga District and Davanagere District on the south, and Anantapur District and Kurnool District of Andhra Pradesh on the east. OTHER DESTINATIONS;- LORD HULIKUNTERAYA TEMPLE,(BOMMAGHATTA), 2) SRI KRISHNA TEMPLE,(TIMMALAPURA),
Planning for a car or bus to hire or rentals for bangalore to sirsi travel tour packages, Sirsi is a town in the KARWAR district in the Indian state of Karnataka. Sirsi was also known as KALYANAPATTANA during the SONDA DYNASTY. It is a hill station and the largest town in NORTH KENARA district. The town is surrounded by lush green forest and the region is popular for a large number of WATERFALLS. HUBLI and BELGAUM is the nearest large city, The nearest airport is located in Hubli, about 102 km from Sirsi.
RIVER AGHANASHINI takes birth place near Sirsi called 'DONIHALLA' and flows towards the Arabian Sea in the West. The river also creates many waterfalls along its path. YANA is a village located in forests of the Uttara Kannada district of Karnataka, India which is known for the unusual rock formations (KARST) or (ASTEROID). It is located in the SAHYADRI mountain range of the Western Ghats, about 60 kilometres (37 mi) from Karwar port, 40kms from Sirsi, and 31Kms from Kumta.
planning for a car or bus hire rentals for bangalore to kundapura travel tour packages, Kundapur is a coastal town in the Indian state of Karnataka The name Kundapur can be traced to the KUNDESHWAR TEMPLE built by KUNDAVARMA in the vicinity of the PANCHAGANGAVALLI RIVER. The name of the town may be derived from Kundavarma who ruled the area. Kunda means 'PILLARS' which refers to the traditional method of constructing houses. Pura means 'TOWN'. Kundapur is surrounded by water from three sides. To the north lies the Panchagangavali river. To the east lies the KALAGHAR RIVER.
Planning for a Car Rentals – Karnataka Heritage -Temple Tour Packages – Bus Hire travel tour packages, Davanagere is an administrative district of Karnataka state in southern India. The district lies above the historic city of Chitradurga. The prominent cities/towns in this district are HARIHARA, HONNALI and CHANNAGIRI. It is bound by SHIMOGA District and HAVERI District on the west, Chitradurga District on the east Bellary District on the north and Chikmagalur district on the south.
Planning for a Car Rentals – Karnataka Heritage -Temple Tour Packages – Bus Hire  to Davangere travel tour packages, Raichur District is an administrative district in the Indian state of Karnataka. It is located in the northeast part of the state and is bounded by YADGIRI district in the north, BIJAPURA and BAGALKOT district in the northwest, KOPPAL district in the west,
Planning for a car bus hire rentals for bangalore to Sagara (shimogga) travel tour packages, Sagara is a city located in the Indian state of Karnataka and it is also a sub divisional and a taluk headquarters. Located in the Western Ghats range, it is known for its proximity to JOG FALLS and to the HISTORICAL places of IKKERI, KELADI and Varadamoola. The RIVER VARADA originates near Sagara. Sagara subdivision consists of Sagara, SORABA, HOSANAGARA and SHIKARIPURA taluks. Sagara derives its name from SADASHIVA SAGAR, which is a lake. Sadashiva Nayaka, ruler of KELADI DYNASTY built a lake in between Keladi and Ikkeri.
Planning for a car bus hire rentals for bangalore to chamarajanagar travel tour packages, Chamarajanagar to visit the most famous HIMAVAD GOPALASWAMY BETTA and to have darshan of lord krishna. This temple as the name says is on the top of a hill. With special permission we could go for a trekking.
Planning for Car Rentals – Karnataka Heritage -Temple Tour Packages – Bus Hire  travel tour packages, Bheemeshwari ;- It is located between the Shivanasamudra Falls and Mekedatu Falls on River Cauvery. It is about 100 km from the city of Bangalore. Bheemeshwari is popular for its eco-tourism initiatives and is a natural habitat for the mahseer fish found in the Cauvery.
Mahseer is believed to be one of the best game fishes. Moreover, there are lush forests surrounding this place, home to a number of wild animals. as a popular fishing hub because it lies on the banks of the Cauvery River. In fact, it is also referred to as the 'Angler's Paradise'. A number of fishing camps have been developed here where professional and amateur anglers can catch mahseer. Bheemeshwari is also a great place for trekking and boating. Tourists can participate in adventure activities like river rafting on the Cauvery, enjoy a coracle ride, take a nature walk to just sit back and indulge in bird watching.
Karnataka Heritage Tour – List of Car for Rentals
Group Tour
Family Tour
Special Occasional Tour
Round Trip
Team Outing,
Club Associations
Temple tour
Hill Station
Nature & wildlife