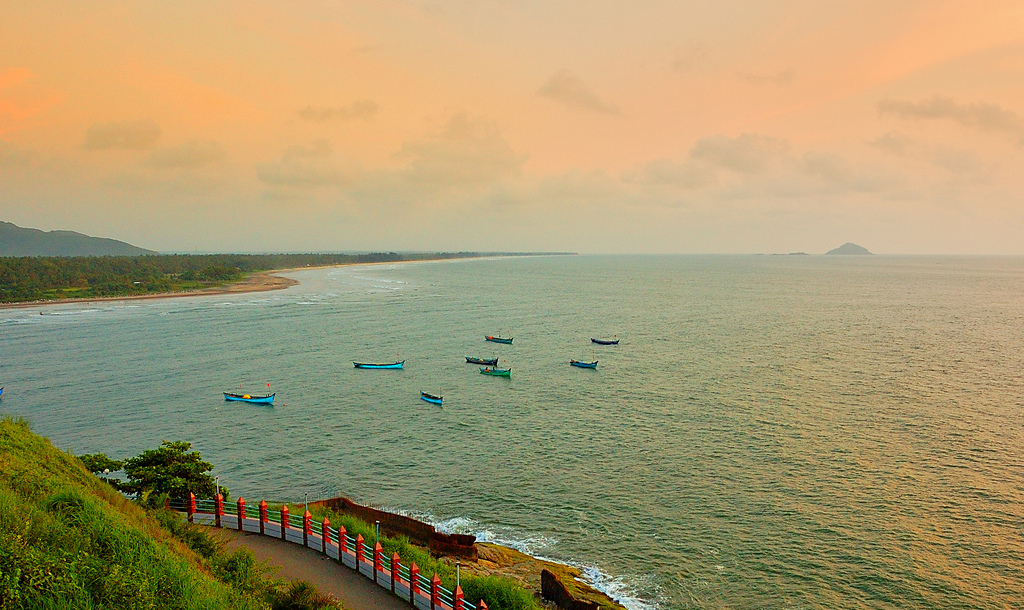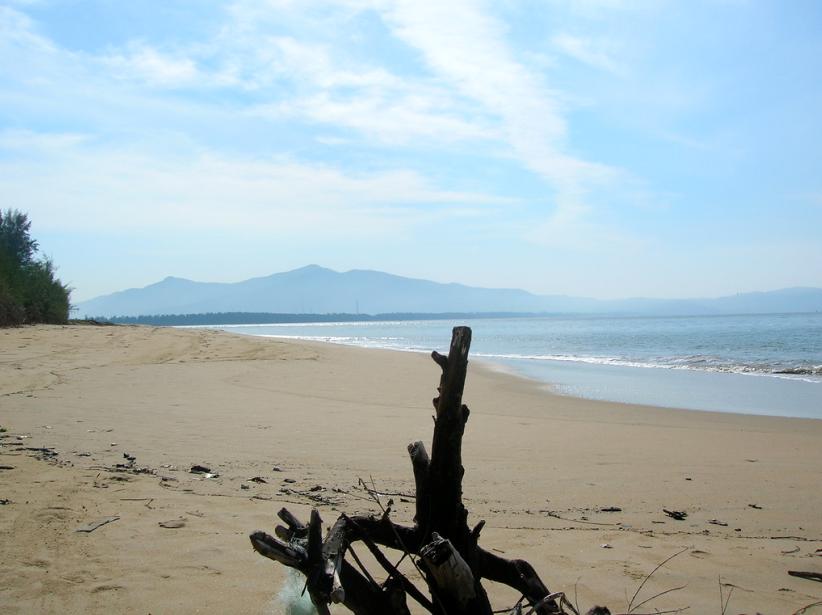 Kerela Beach Tour Destinations
Planning for a Kerela beach tour holiday's we provide the car rentals and bus hire servcies from bangalroe to kerela beach tour, from airport or railway station for traveling round trip or one way drop services,
Located at the southernmost tip of India, Kerala is one of the most Beautiful state of the indian peninsular . Rightly known as 'God's Own Country' embracing the Arabian Sea in its west and the Western Ghats to its east, it has mesmerizing geographical features that makes it one to the most famous tourist destinations in india . Its long shoreline consists of various serene beaches that would make your Journey to the Heaven Is a memorable one in life time.
Alleppey – Backwater
Alappuzha also known as Alleppey famously know for the Beach and the house boats , It is a very popular tourist sport in kerela known forproviding relaxation to its visitors. one must experience the stay at the boathouse in alleppey backwater, backwater of the beach that consists of furnished bedrooms, cosy living rooms,
modern toilets, kitchen and balcony, providing all comforts.
Alappuzha (ALLEPPEY) Beach also offers its tourists various water sports including swimming, beach volleyball,
surfing and parasailing. Boat races are also a major attraction of this place. On the west of this mesmerizing beach lies the great Arabian Sea while theother end is covered with dense palm trees. It is composed of various lagoons, fresh water rivers and vast lakes that enhances its natural beauty. The 140 year old pier, extending into the sea is also a major attractions beaches in kerela . Among visitors across the world, it is famous as 'Venice of the East'.
The best time to visit Alappuzha Beach is from August to March.
Guruvayoor – Beach & Temple Tour,
Guruvayoor Town , Chavakkad beach is located in Thissur district It is believed to get its name from the Cheval
trees which are found in abundance here. It is also known as Mini Gulf since a family member of most of the families living here is working in the Middle East.
Guruvayoor Temple ;- one of the most sacred and famous temples of Kerala, is also situated near the beach and is visited by the foreigner and indian tourists, St. Thomas Church at Palayur the oldest church in INDIA, built in AD 52 by St. Thomashimself, is also situated nearby.Lying at the confluence of the Arabian Sea and a river local called Azhimokam,
it is one of the Best beaches which is blessed with nature inexplicable beatuty .The still water lagoons, soft sands of the beach, palm trees and azure water from the Arabian Sea, adds to the picturesque view of the whole beach. It is mostly visited by few Hindu pilgrims, apart from usual tourists , who are on their way back after worshiping at Guruvayoor Temple. Since it is not very crowded as compared to the other beaches of kerela , it provides a perfect environment to relax and reconnect with your inner self.
Cherai Beach (Kerela beach tour)
Cherai Beach is located 25 km away from kochi bordering the vypin island (also known as Vypeen Island). It is also known as'queen of Arabian Sea'. An adventurous boat ride from kochi to Vypin followed by 40 minutes of bus ride will take you this mermerizing beaches of kerela
Situated at the combination of sea and the backwaters and bordered by luscious green coconut palms, this 15 km long Cherai Beach is a covered with paddy fields and soft sand all over the place. chinese fishing nets and small wooden boats can be found around the beach.
Tourist enjoy the peaceful environment of the nature along with delicious mouthwatering sea food, coconut water and wine. The newly adorned 400 meters main beach lined with high mast lamps will make your stay sparkling even during the night. Since the water here is quite and calm, swimming is one of the most loved activity of tourists visiting this beach. For adventure lovers they can hire fast speed water-scooters and speedboats which are easily
available on rent. If you are lucky enough, you can get a chance to watch dolphins playing in the sea.
Kochi Beach (Kerela beach tour)
The best features of the beach includes the massive CHINESE FISHING NETS, made of bamboo poles and teak wood that lie by the shoreline. Just behind the nets there are large number of stalls where you can enjoy the freshly caught fish that you can ask local chefs to cook the way you want.
The LOCAL sea food cuisines are also a must-eat which includes fish molly, Fish Peera, Alleppey fish curry and fried fish. For the shopaholics this beach also houses some antique shops selling a beautiful collection of stones, ornaments and shell decorative that are available at fair prices.
Kappad Beach – Backwater (Kerela beach tour)
Kappad Beach is The best way to reach Kappad beach is through the calm backwaters of the korappuzha river . Along your way you would experience the breathtaking natural beauty and unusual scenes along with the river. It is a very Beautiful beach in kerela,
Kovalam Beach- Back water
Kerela beach tour This beach is unique in its own beauty since it is covered with black sand (unlike any other beach) and fringed with palm coconut trees at one end,making the environment soothing, and Arabian sea on the other which you would love
gazing at while enjoying a sunbath . The Ayurveda Parlour that offers many Ayurveda spa treatment is famous
among st the tourists, The yoga and meditation centers of the beach will make your mind and body relaxed.
Located just 16km to the south of Thiruvananthapuram (TRIVENDRUM), the capital CITY OF KERALA,
Kovalam beach was once a casual fishing village that transformed into the now world famous beach after the arrival of hippies in early seventies. It is also known as 'Paradise of south india,
Marai Beach – Backwater (Kerela beach tour)
It's a pristine fishing beach . A stretch of soft white sand with coconut palm trees swaying in the air,
this is a perfect place to relax, unwind and enjoy what nature has to offer you. Since it is not a tourist beach , you would love to be soaked in the serenity and
peace of the beach.
Meenkunnu Beach – Backwater (Kerela beach tour)
Meenkunnu Beach is an extension of Payyambalam beach. Its name is a combination of two Malayalam words Meen, which means fish and Kunnu which means small hill This secluded beach of Mennkunnu with folden sand seashores in kerela fringed with rows of swaying coconut palms on the other end is a traveler's paradise .
Mazhuppilangad Beach – Backwater (Kerela beach tour)
Muzhappilangad beach ; It is the only drive in beach of kerela and the second largest in india. The complete 4 kilometers length of the beach with firm sand is available for a drive.
To reach this beach you have to pass the unpaved roads bending through cocunut grooves. Once you reach this beach you would be mesmerized by its exceptional stillness and cleanliness.