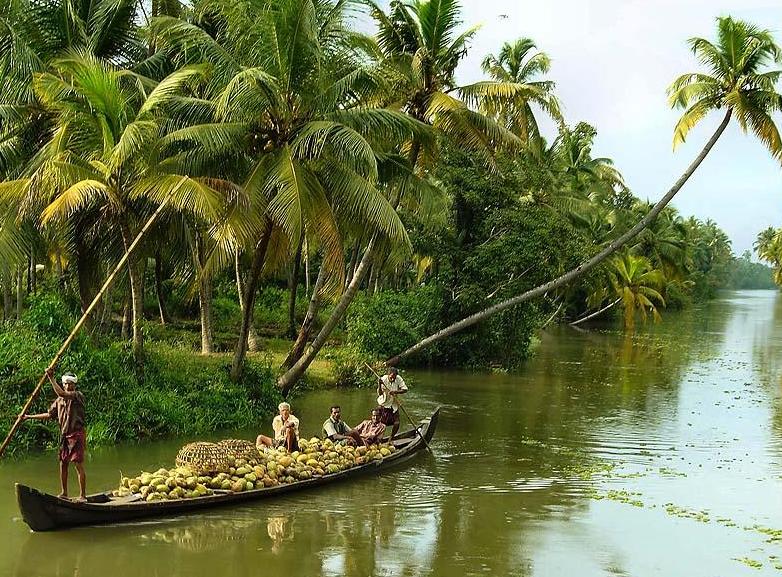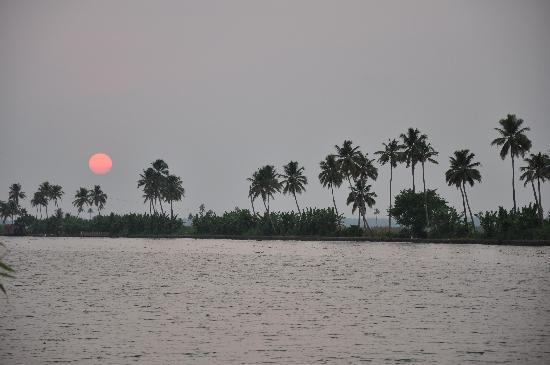 Bangalore Kottayam cab services
Planning to rent or hire a car or bus for banalore to kottayam tour- travel packages, Kottayam has been a popular tourist destination,. Thousands of Tourists come to this city every year to relax and to experience the opulent cultural values of kerela ,The city has a big contribution to print media and literature and hence rightfully referred as "Akshara Nagari ' meaning " city of letters ".
Kottayam got its name from the word "Kottaya" which is a combination of the Malayalam words "kott" meaning "fort" and "akam" meaning "inside"
the literal meaning being "the interior of a fort"The enchanting Western Ghats borders Kottaym on the east and the Lake mesmerizing Vembanad Lake lies in the west of kottayam.
It is a magnificent place with breathtaking landscape. In any direction your eyes focus, you will see verdant lands, Beauriful highlands, Kottayam is a district bound by ernakulam, idukki, pathanamithitta, and Alappuzha(ALLEPPEY).
Kottayam Seight Seeing
Kumarakom Bird Sanctuary ;- It is located on the banks of theVembanad Lake in Kottayam. Sprawling over 14 acres of land in the basin of the kavanar River , Kumarakom Bird Sanctuary is also known as the Vembanad Bird Sanctuary,Bay Island Driftwood Museum is situated in the kumarkom village, at a distance of around 14 km travel from kottayam. The museum displays a wide collection of driftwood sculptures,
Kottayam church) ;- St. Mary's Orthodox Church is located in cheriyapalli at a distance of around 4 km from the city Being a prominent centre for the Syrian christians of kerela, the church originally belonged to the Malankara Orthodox Christians.
Thiruvarpu temple, dedicated to Lord Krishna, is visited by numerous tourists during the annual Vilakkeduppu festival. The annual festival is organised in the month of April and lasts for 10 days. Nattakom and panachikad are the beautiful villages District located in kottayam district. The villages are surrounded by thick evergreen forests and numerous streams.
VAIKOM(temple, architecture);- It has the vembanad lake on its west and various dis-tributaries of the RIVER MUVATTUPPUZHA flow through the town. It is counted amongst the oldest townships in Kottayam,Vaikom is the capital town of the vaikom taluk, situated on the north-west side of the kottayam district.
Ettumanoor :- Ettumanoor and many more. sojourn at kottayam will refresh you and add memories to cherish. It is a wonderful place for trekking and water activities such as boating, swimming and fishing and not to mention of photograph,
Meenachil (Palai) :- Poonjar Palace situated in the Meenachil taluk is surrounded by huge walls. The palace has a collection of antiques and furniture, including chandeliers, jewel boxes, weapons, grain measurer, palm leaf engravings and statues.
Thazhathangady Juma Masjid, also known as the Taj Juma Masjid, is located on the banks of the MEENACHIL RIVER. The foundation of the shrine was laid by the members of the Jama-Athe in 1959 and was completed in 1964,
Rental/Hire cars for
Book A/c Toyota Innova, etios, dzire,indica, tavera, altis, camry, Benz, Bmw, Audi,tempo traveler we have a wide range of luxury or economical fleets which suits your budget traveling, whether for holiday's or business travel, pilgrim tour, leisure holiday tour
Bus for Hire or rentals
Book Luxury A/c bus or minibus, tempo traveler 12 18 21 33 35 40 50seater buses or minibus we have a wide range of luxury or economical fleets which suits your budget traveling, whether for holiday's or business travel,