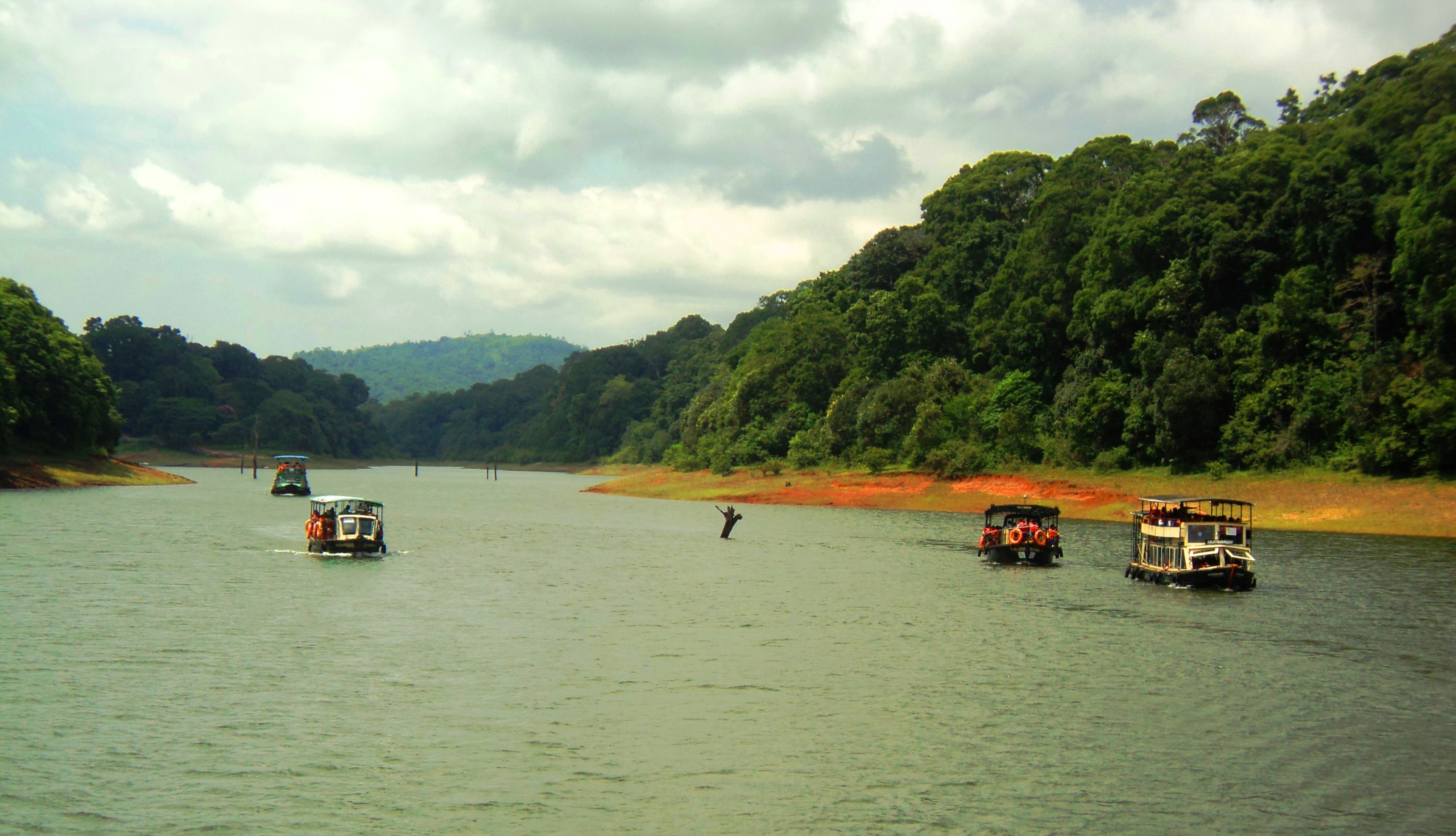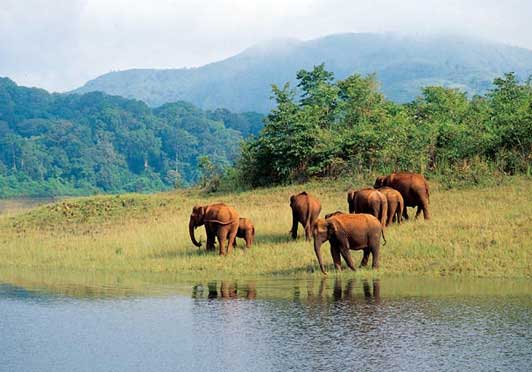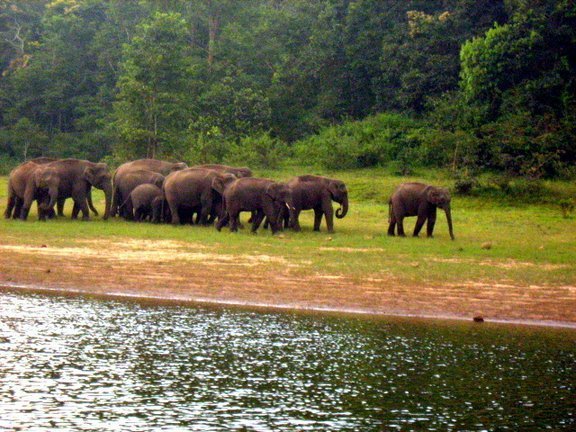 Planning Car Rentals – Bangalore to Thekkady -Bus Hire to hire car or bus Rentals for bangalore to thekkady travel tour packages we provide the cab services for one way travel or round trip pickup from airport or railway station for group tour or family trip,
Thekkady is The first thing you cannot miss while visiting is the PERIYAR LAKE. A boat ride here is simply unforgettable. It is not a natural lake but an artificial one, which is formed due to Dam mulla periyar dam. It surrounds the entire area of Periyar.
You can watch the herds of elephant cooling down in the water of this lake. Periyar is characterized by marvelous scenic beauty and wildlife diversity. This is what draws so many visitors across the year. If you want more thrills, you can trek through the wild jungle, guided by some tribal guides, who used to be poachers in the past. If luck favors you, you can catch a glimpse of a tiger, staring at you from only some feet away.
On the tiger trail you're sure to encounter sightings of huge butterflies, black langurs, lion-tailed macaques, assorted deer, Malabar squirrels, and many more. You can also tour the plantation areas in the periyar national park that cover tea and coffee, pepper, and cardamom plantations . A visit to the Tribal settlements in the surrounding hill,
The very sound of the word thekkady conjures up images of elephants,unending chains of hills and spice-scented plantations. In the Periyar forest of Thekkady is one of the finest wildlife reserves in india and spread across the
entire district are picturesque plantations and hill towns that hold great opportunities for trekkers paradise,
Thekkady Wildlife Tour
Periyar Wildlife Sanctuary :- is an important wildlife sanctuary in southern part of india, It is both a national park and tiger reserve. The beautiful lake lies in the center of the jungle. Herds of elephants enjoy with water is a common spectacle.
Kumli
Pandikuzhi
Rental cars for Bangalore Thekkady
Book Car Rentals – Bangalore to Thekkady -Bus Hire A/c Toyota Innova, etios, dzire,indica, tavera, altis, camry, Benz, Bmw, Audi,tempo traveler we have a wide range of luxury or economical fleets which suits your budget traveling, whether for holiday's or business travel, pilgrim tour, leisure holiday tour
Bus for Hire Bangalore Thekkady
Book Luxury A/c bus or minibus, tempo traveler 12 18 21 33 35 40 50seater buses or minibus we have a wide range of luxury or economical fleets which suits your budget traveling, whether for holiday's or business travel,