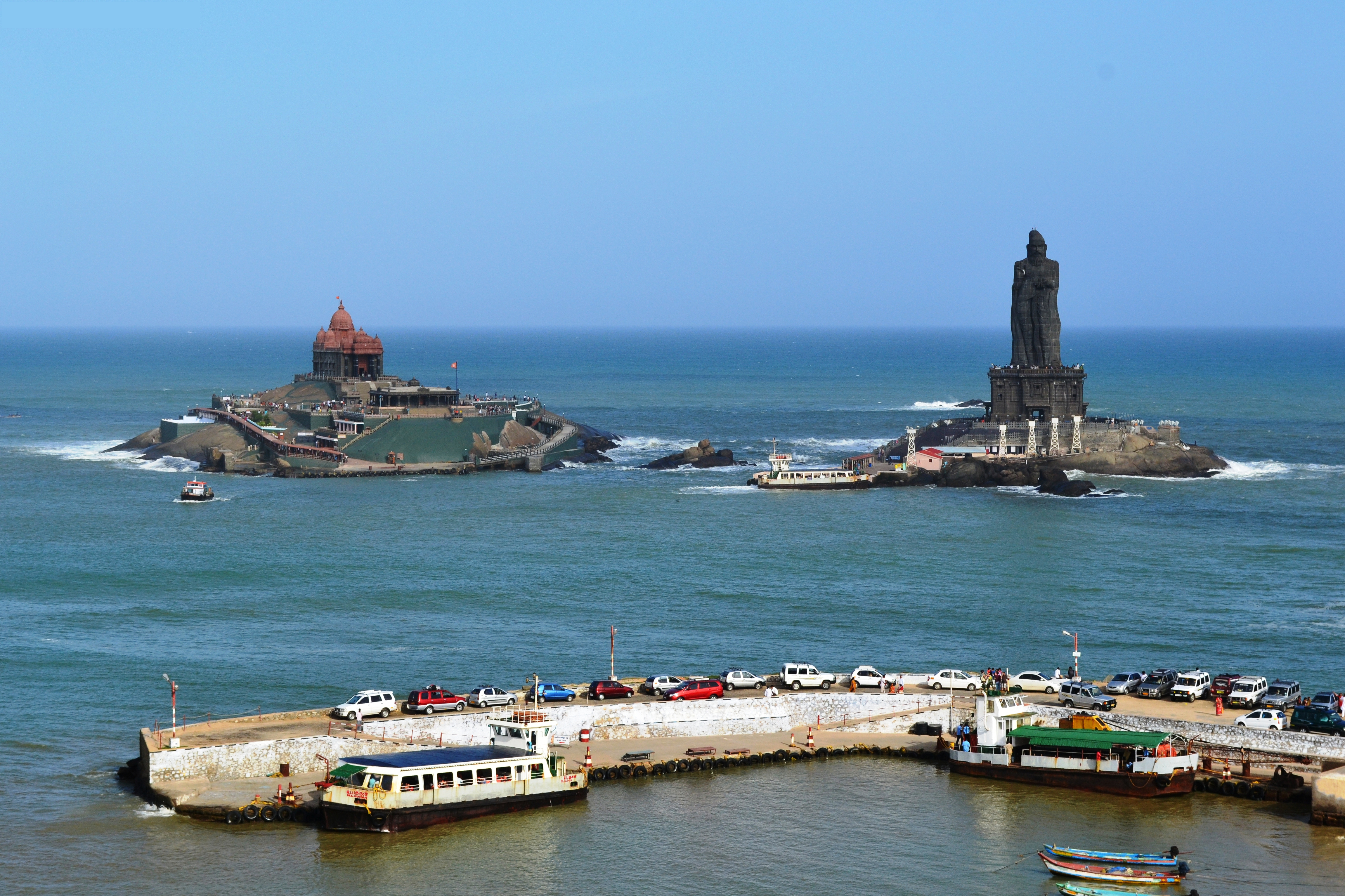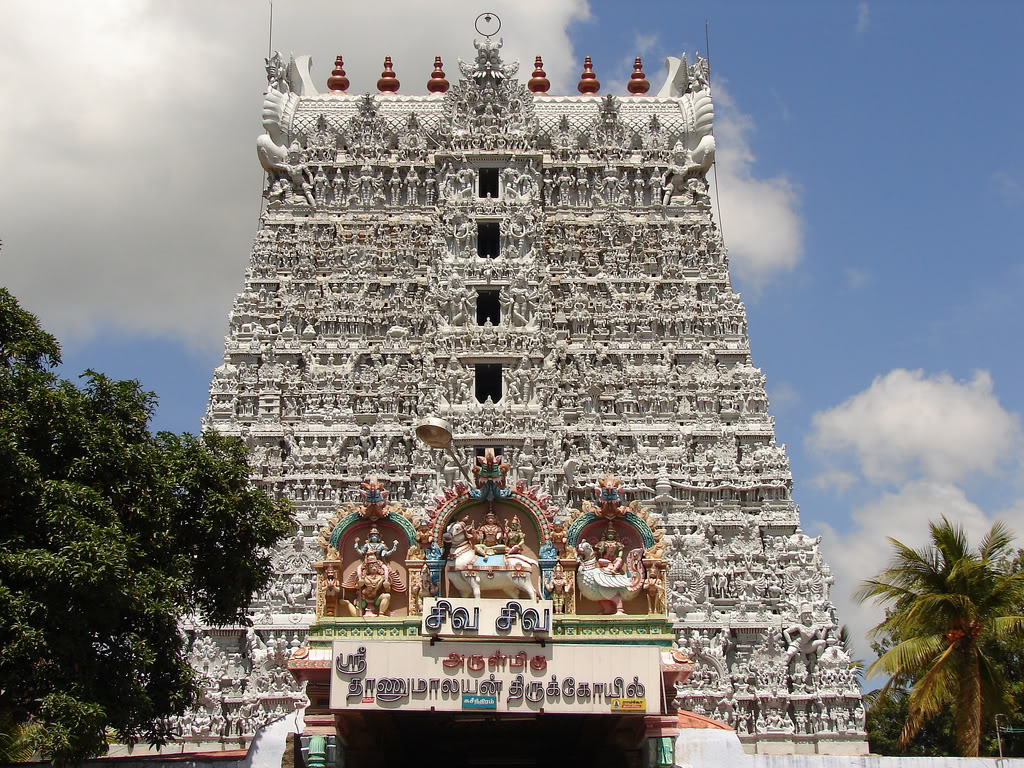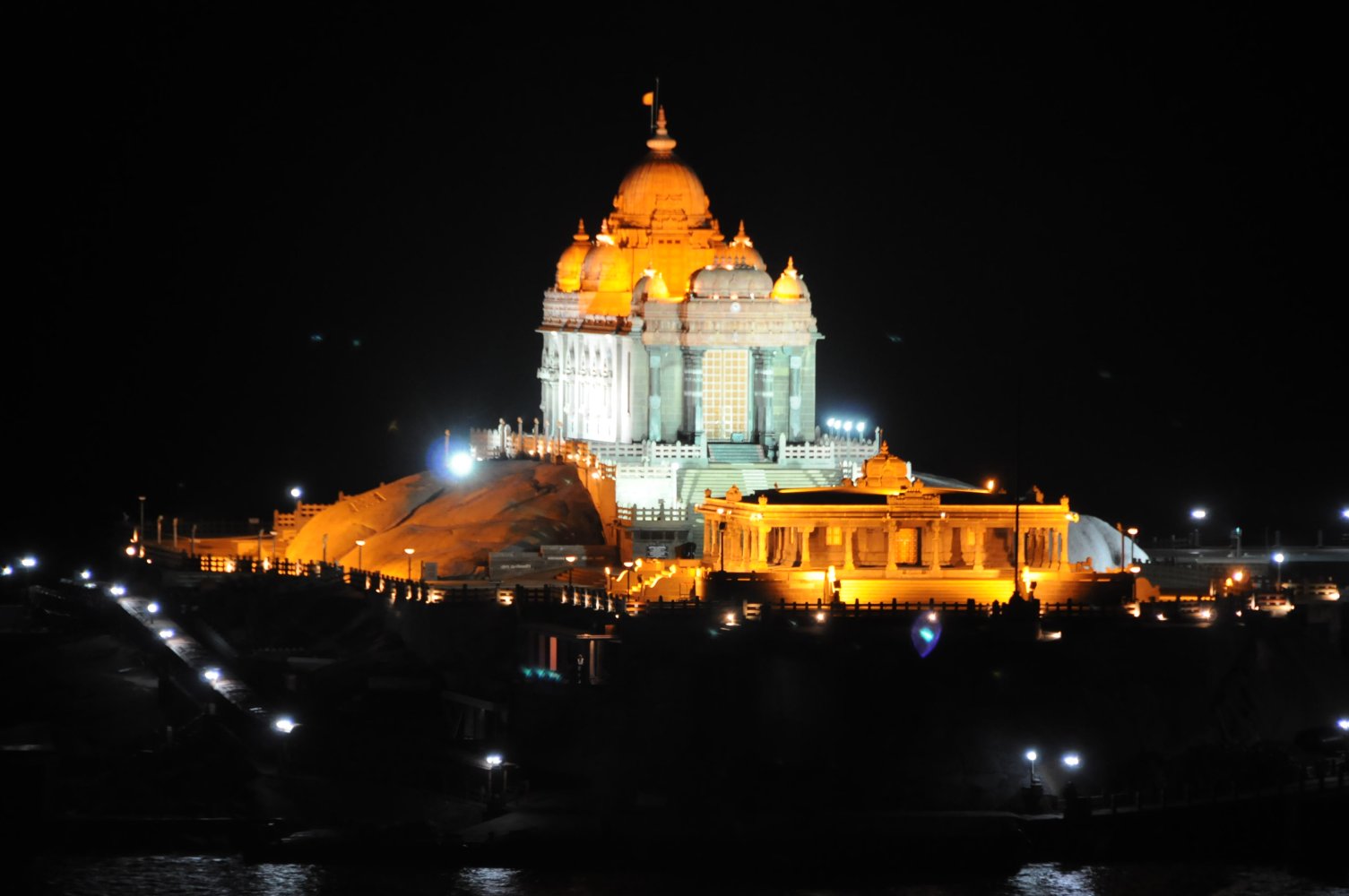 Bangalore to Kanyakumari Cab Services
planning to Car Rentals – Bangalore to Kanyakumari – Bus Hire services for temple tour to kanyakumari, pickup or drop from airport or railway station for group tour or family trip kanyakumari travel tour packages, Kanyakumari is also called as " Cape Comorin" during British rule.
Cape Comorin is also called as "Kumari Munai" in Tamil. The name Kanyakumari came from Goddess Kumari Amman, she is popularly known as "Kumari Bhagavathi Amman" and Temples situated in seashore. Amman has a shining diamond nose ring and it is visible even from the sea. In Kaniyakumari you can see people from different religions. is one of the most beautiful places in south india.
Kanyakumari is located in southern most tip of south india. There is a Gandhi Mandapam located in shore near Amman temple. There is a calm meditation hall in Vivekananda rock where you can mediate for some time; you can feel more peace within you. Boat services are available for Vivekananda Rock Memorial and Thiruvalluvar Statue
Beach Holiday Tour in Kanyakumari
Plan to a beach leisure holiday's in Kanyakumari is surrounded by three ocean bodies (Powerful Indian Ocean, Bay of Bengal and Arabian Sea) and these three seas can be viewed from one place. Kanyakumari beaches are one of the most beautiful tourist spots with multi colored soft sand. T
Sunrise and Sunset Of Kanyakumari
planning for a sunrise & sunset view tour for Kanyakumari from Bangalore, kanyakumari is nice place to view sunset and sunrise in india . Sunrise can be viewed all over the year and sunset can be viewed from October to March. Especially on the full moon day evening you can see moon-rise and sunset at the same time. Kanyakmari is the southerm most point of mainland in india.
Kanyakumri is located near the Western Ghats and bordered by the Laccadive or the LAKSHADWEEP Sea at the southwest, southeast and SOUTH of the CITY.
Kanyakumari has been one of the major centers of arts , culture and religion since the ancient times. Nagarcoil is the capital of Kaniyakumari district. Kanyakumri TO Nagercoil is only 20 KMs, and nearest Airport located in trifandrum ,
Local seight seeing Places in Kanyakumari
Kanyakumri Temple :- Kumari Bhagvathi Amman Temple and is one of the 108 Shakthi peetha in Hindumythology. The temple is one of the major Hindu temples across india and is mentioned in almost all the ancient Hindu scriptures.
Vivekananda Rock Memorial :- The Vivekananda Rock Memorial is located 100 meters from the shore and is one of the major tourist attractions
The small Roack Island can be reached by a ferry and consists of two main structures. The Vivekananda Mandapam and the Shripada Mandapam,
Suchindram Thanumalya Perumal Temple :- Suchindrum is located 11 kilometers from the city of kanyakumri. The temples here are built in the distinctive Dravidian style and are adorned with massive gopurams which are a common characteristic of all the Dravidian temples.
Padmanabhapuram :- The old granite fortress was the residence of the Tavancore Rulers and was constructed around 1601 AD. The fort complex contains several important buildings like the King's council Chamber, Thai Kottaram or the Mother's palace and the Natakasala or the house of performances etc. The fort also has a small museum that contains various artifacts from the older times and various weapons like swords and daggers,
Thiruvalluvar Statue :- The massive 133 feet tall statue is of the Saint Poet Thiruvalluvar, who was considered to be one of the greatest Tamil poets in India. Thiruvalluvar Statue is one of the biggest in Asia, The pedestal of the statue is artistically designed and is decorated with 10 elephants that signify the various directions. Being a part of the princely state of Travancore and a major cultural and religious hub from the Sangam period.
Thanumalyam Temple :-
Vattakottai Fort ;-
Padmanabhapur Palcace :-
Swamithope Pathi Temple :-
Mathur Aquduct :-
Our Lady or Ransom Church :-
Sri Nagaraja Temple :-
Mandaikadu Bhagavathi Amman Temple :-
Swamy Thoppu Ayya Temple :-
Sri Kumarkoil Murugan Temple:-
Vellimalai Murugan Temple :- Are the famous temples in Kumari District.
Kumari Kutralam ( Thirparappu Water Falls ),
Bangalore To Kanyakumari Rental List
KanyaKumari Tour Package Services
Group Tour
Family Tour
Special Occasional Tour
Round Trip
Hill Station Tour
Corporate Events
Team Outings
Wildlife tour