---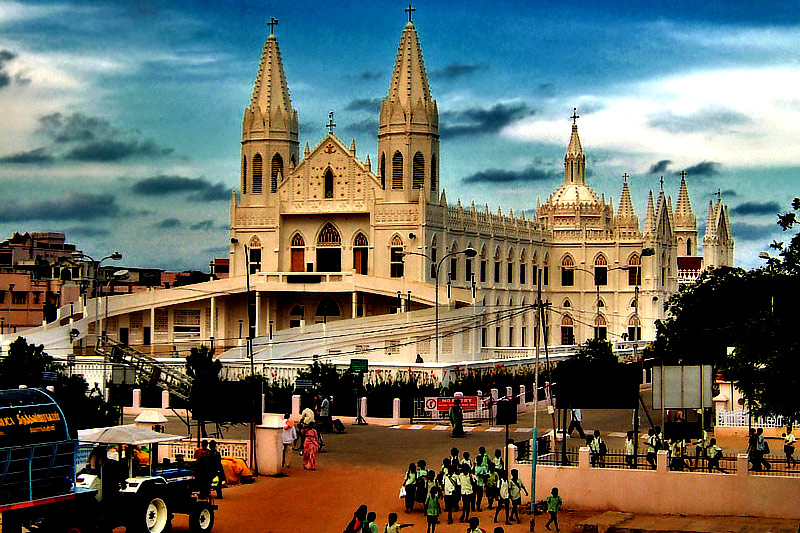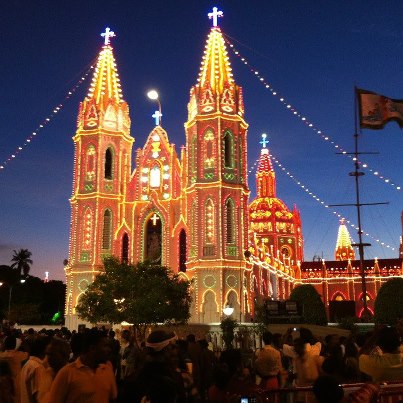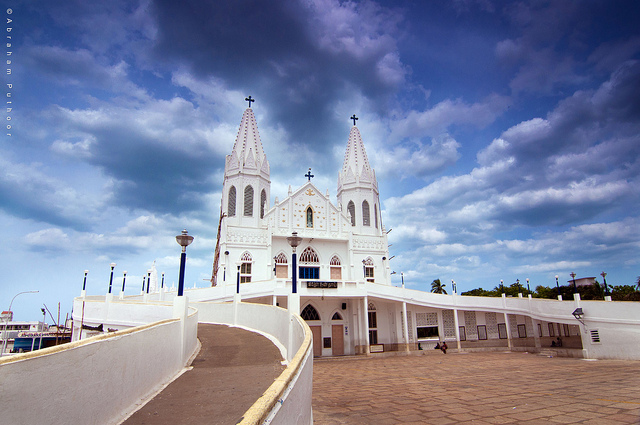 Bangalore to Velankanni Cab Services
planning for a Car Rentals – Bangalore to Velankanni – Bus Hire velankanni travel tour packages, It is a Town situated on the shores of Bay of Bengal. Vailankanni is one of the most visited pilgrim centres in india.
This Roman Catholic Church has an extended Basilica, which has two floors where one can find the statue of Jesus Christ.
The Gothic style of architecture is a unique feature of the Church. The church itself is an imposing building with inspiring ARCHITECTURE. While the buildings have been painted white roof of the church is made by the tiles with striking red in contrast to the colour of the walls.
The museum is situated opposite to the Basilica has a very rich variety of exhibits. The precious offerings made by the devotees are on display here. Biblical incidents are depicted on both sidewalls,
The pilgrims who come here also follow the Hindu tradition of tonsuring their heads as an offering and also perform ear-boring ceremony, This is a Religious Center where Hindus, Muslims and Christian from ALL OVER INDIA congregate in large numbers and worship in harmony.
Local Seight Seeing Places in Velankanni
Planning for a holiday vacation tour for bangalore to velankani church.
Velankani Church :- One of the Religious sites is situated on the Bay of Bengal coast. The holy shrine was constructed in the memory of the Lady of Health, also known as the madonna of velankanni . She was renowned among the people for possessing miraculous powers.
Velankani Beach :- Velankanni Beach, one of the prominent attractionof the region, is located in nagapattinam District. The beach is popularly known as Lourdes of the East.
Sikkal :- Is a city which is known for housing a beautiful Muragan Temple, Lord Singaravelan. Possessing a large complex, the temple premises and its pillars are adorned with intricately designed stone carvings,
Sri Rangam Temple :- Sri Rangam Temple, believed to be the first Vaishnava temples. travel to south india to visit the prominent temples among the 108 Vaishnava divya desams, the premises served as a headquarters of the Vaishnava movement,
Nagapattinam Beach :- With numerous beaches that are situated on the coastline of the Bay of Bengal,
Shrine Museum :-
Matha Beach :-
Bangalore To Velankanni Car Hire List