---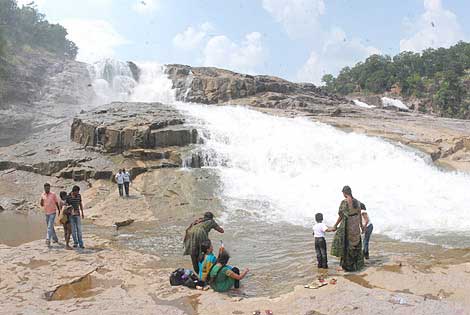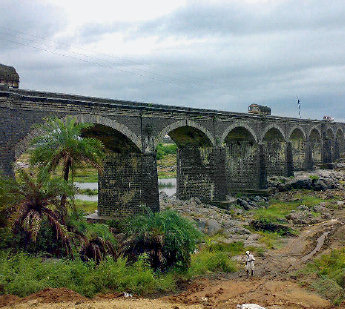 Bangalore to Adiladbad Cab Services
Planing for a car or bus rental hire for bangalore to adilabad travel tour packages, If you love nature and want to spend your holiday's amidst natural surroundings,
Adilabad is the perfect getaway destinations for you. The serenity of the place full of stunning landscapes is sure to captivate your soul that was seeking a rendezvous with nature is a famous tourist destination with picturesque landscapes.
You can enjoy nature and if you want to explore and enjoy the Challenges of nature Adilabad has the best spot to travel to offer including various trekking destinations.
Top Local Seight Seeing Places
Basar Saraswathi Temple :- Basar Saraswathi Temple, situated on Godavari river banks GODAVARI RIVER BANKS, is the most important temple of city.
Sivaram Wildlife Sanctuary :- It's Scenic Beatty is the Sivaram Wildlife Sanctuary. Established in the year 1987, the 36.29 sq. km of sanctuary has different types of trees and plants. Situated on Godavari River banks, the sanctuary has a rich variety of flora and fauna.
Pranahita Wildlife Sanctuary :- Is one of the most popular tourist attractions and It is one among the oldest areas protected, The river pranhita flows here and hence makes natural vegetation possible.
Kawal Wildlife Sanctuary :- Kawal Wildlife Sanctuary is situated amidst dense forests, which offers a perfect setting for wild animals and plants, the sanctuary is famous for a wide range of species. Some of the wild animals and birds found here, It was notified as Tiger Reserve Forest.
M.G. Park :- It is a very popular destination where you will find local people and tourist visiting in great numbers to enjoy the tranquility. It is a great place for relaxed walking and exercising. This well maintained park with a pleasant atmosphere makes your day. It is also a perfect place to meditationamidst the different types of plants and trees,
Pochera Water Falls :- Pochera waterfalls are situated in the thickness of the forests. River Godavari merges with the stream of Water falls. These beautiful waterfalls with spectacular landscape are a visual treat to the eyes. Since it is surrounded by dense forests, you will find a medicinal of plants and trees here.
kuntala Waterfalls :- The River Kadam that flows through thick forests forms a highest waterfalls destination Kuntala Waterfalls are located in the middle of the mountain ranges of Sahyadri . According to Hindu mythology, the waterfall acquired its name after Shakuntala,
Kadam Dam :- Kadam Dam or Kadam Project is being constructed in ADILABAD DISTRICT over Kaddam River. The dam is built at the place where Godavari River merges with River Kaddam.
Sri Kalwa Narsimha Temple :- is situated in the city of koneru, Tourists can also feast on Vana Bhojanam, in which the meals are served to the devotees sitting under the tree. travelers can also explore children Park,
Sri Kadile Papahareshwar Temple :- which is dedicated to Lord Papahareshwar Swami, is a famous temple visited by devotees and TRAVELLERS/TOURISTERS. Lord Papahareshwar is one of the forms of Lord Shiva,
Book A/c Toyota Innova, etios, dzire,indica, tavera, altis, camry, Benz, Bmw, Audi,tempo traveler we have a wide range of luxury or economical fleets which suits your budget traveling, whether for holiday's or business travel, pilgrim tour, leisure holiday tour
bus for Hire or rentals
Book Luxury A/c bus or minibus, tempo traveler 12 18 21 33 35 40 50seater buses or minibus we have a wide range of luxury or economical fleets which suits your budget traveling, whether for holiday's or business travel,